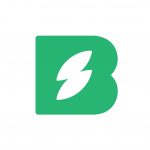 Website Boomgrow Productions Sdn Bhd
BoomGrow is a tech farming company on a mission to transform farming by producing 100% clean & nutritious goodness the community can trust. By integrating agronomy, hardware and software, our Machine Farms are changing the future of farming.
It is truly an interesting time to be working in food and tech. We are the cusp of a transformation of the entire value chain. disrupting how food is produced, distributed, sold and consumed. At BoomGrow, you will join a dynamic team of, plant scientists, data analysts, engineers and researchers. If you are motivated to help solve the world's food problems, we want you on our team!