Sepenuh Masa
Applications have closed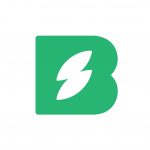 Website Boomgrow Productions Sdn Bhd
Studying plants and variables in order to develop better planting, cultivation, and harvesting techniques, improve crop yield, and solve problems.
Researching, developing, and promoting farming practices or products that diminish the effects of changes in controlled farming.
Testing samples for nutritional deficiencies, diseases, or other changes.
Assisting with the plant selection process and the development of planting schedules, budgets, and timelines.
Keeping detailed records regarding seed, crops and samples.
Generating reports and presenting findings to management, clients, or other interested parties.
Promoting products and techniques through educational presentations.