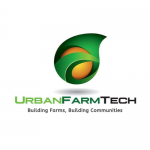 Website Urban Farm Tech
Job requirement:
Major in Graphics Design/Multimedia.
Highly proactive and possess attention to detail.
Good Graphic Design knowledge preferred.
Basic knowledge of layouts, typography, line composition, color, and other graphic design fundamentals.
Experience with Adobe Photoshop, and Illustrator.
Strong creative and analytical skills.
Compelling portfolio of graphic design work.
Roles and responsibilities:
Working as part of a team with copywriters, video editors, photographers, web developers, and marketing specialist
Develop visually engaging graphics along with visual and audio concepts for the purpose of product illustrations and logos.
Present design drafts to the relevant managers and must be flexible in incorporating any feedback given into future designs.
Create attractive e-mail marketing campaigns for customers.
Come up with fresh creative ideas and concepts on behalf of the company.
Must be willing to coordinate with the advertising team to design promotional banners and slogans which will be integrated into the larger marketing campaign.
Experience:
Graphic Design: 1 year (Preferred)
Education:
Diploma/Advanced Diploma (Preferred)
Language:
English, Malay, Mandarin (Preferred)