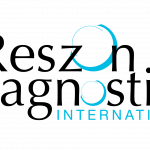 Website Reszon Diagnostics International Sdn Bhd
Job description
Operator for Parts/ Final Assembly Section
• Product assembly and packaging of In Vitro Medical Devices
• Inventory control on WIP materials and packaging materials.
• Checking on packaging of finished goods.
• Documentation and maintain records for production activities in accordance to ISO 13485 quality procedures.
• Perform regular maintenance on equipment significant to the production. Documentation of records on usage and maintenance for those equipment.
• Adopt and implement good cleanliness and hygiene practices in compliance to ISO 13485 quality requirement.
Basic requirements:
– SPM/STPM/Matriculation/ Diploma
– Willing to work at Technology Park Malaysia (Bukit Jalil), possess own transportation
– Willing to work overtime/ weekends with allowance when required
– willing to work on contract basis, renewal every 3 months
Contract length: 3 months
Expected Start Date: 02/08/2021
Salary: RM1,300.00 – RM1,400.00 per month