Sepenuh Masa
Applications have closed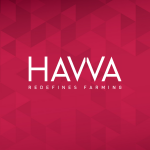 Website HAVVA AGROTECH SDN BHD
1) Maintains receiving, warehousing, and distribution operations by initiating, coordinating, and
enforcing program, operational, and personnel policies and procedures.
2) Ensure warehousing and stocking are in an orderly manner. Each stock item is properly stocked,
and stock quantity is accurate at all time.
3) Upkeep and maintain reordering level and ensure all items and quantity is in stock to fulfil
production need.
4) Safeguards production operations and contents by establishing and monitoring security procedures
and protocols.
5) Enhance and improve production quality of HAVVA's Products.
6) Plan and forecast production activities ensuring that product is in deliverable to end user within
stipulated time.