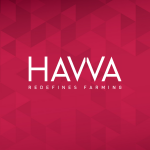 Website HAVVA AGROTECH SDN BHD
Searching for new clients who might benefit from company products or services and maximizing client potential in designated regions.
Work closely with Marketing in promoting company's product
Developing long-term relationships with clients through managing and interpreting their requirements.
Persuading clients that a product or service best satisfies their needs in terms of quality, price and delivery.
Supporting marketing activities by attending trade shows, conferences, and other marketing events.
Pass quotations and follow-ups accordingly with potential clients.
Create and maintain a sales reports.