Pekerja Kontrak
This position has been filled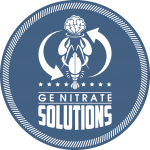 Website GE Nitrate Solutions
Sales Representative Job Responsibilities:
i. Serves customers by selling products and meeting customer needs.
ii. Services existing accounts, obtains orders, and establishes new accounts by planning and organizing daily work schedule to call on existing or potential sales outlets and other trade factors.
iii. Keeps management informed by submitting activity and results reports, such as daily call reports, weekly work plans, and monthly and annual territory analyses.
Qualifications & Requirements:
1. At least 1 year(s) of working experience in similar role is required for this position.
2. Result oriented, positive working attitude and able to work independently.
3. Willing to work in Prai, and possess own transport.