Pekerja Kontrak
15/07/2021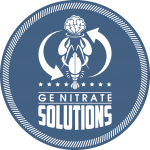 Website GE Nitrate Solutions
Duties & Responsibilities:
1. Assist to build & repair farm buildings, fences and other structures.
2. Repair and cleaning farm mechanical filter, bio filter, waterpump, tank and media bed.
3. Monitor the system before hand over to customer.
4. Record water parameter /& quality.
5. Feeds fish by their body weight and number of plants.
Qualifications & Requirements:
1. At least 1 year(s) of working experience in similar role is required for this position.
2. Result oriented, positive working attitude and able to work independently.