Sepenuh Masa
Applications have closed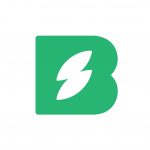 Website Boomgrow Productions Sdn Bhd
·         A growth mindset would naturally thrive with the company culture.
·         Strong bias for action and high degree of personal accountability.
·         Some experience of working cross-functionally and leading projects successfully in market delivery.
·         Ability to learn to utilise a broad spectrum of research tools (incl. market data, trends analysis and qualitative programmes).
·         A commercially and analytically aware individual (able to learn, understand and develop P&L) who is comfortable creating and presenting business cases in an organisation which will only invest on the back of sound quantitative evidence.
·         Well-developed interpersonal skills. Relationship building, written / verbal communication skills are essential.
·         A flexible style allowing you to work with multiple internal and external stakeholders, partners and direct reports in an adaptive way is required.