Sepenuh Masa
Applications have closed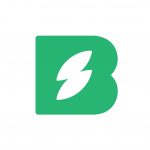 Website Boomgrow Productions Sdn Bhd
The Electrical & Electronics Engineer is expected to:
·         Design electrical testing methodology, executing test, collecting data and writing reports.
·         Interpret and analyse measurement date and test reports, including modifying electrical and electronic for improvement.
·         Conduct test procedure, improvise and standardize test procedure.
·         Investigate and solve complex technical problems, writing reports and documentations.
·         Technical collaboration with project team, consultants, suppliers and customers.
·         Interpret complex electrical and electronic system and provide improvement to performance, durability and reliability.
·         Responsible for all electrical and electronic works in the precision farming systems.