Sepenuh Masa
This position has been filled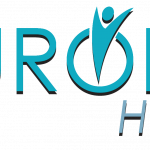 Website Aurora Health Sdn. Bhd.
The Product Executive is responsible for the day to day running of the Product Department and its functions.
Key Responsibilities and Deliverables
1.     Manage the product roadmaps and ensure the products perform as expected.
2.     Support the Product Manager in facilitating compliance with all regulatory requirement across all company products.
3.     Work with Research and Development team to communicate and deliver on the requirements.
4.     Support the Sales team to create and implement Marketing plan in line with overall business strategy.
5.     Ensure effective marketing communications including the company website, social media, print communication and advertising.
6.     Conduct research and evaluate new opportunities for the business, customer needs and insights.