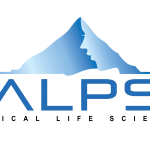 Website ALPS GLOBAL HOLDING BERHAD
Mygenome: Research Scientist
Involve in the setup and maintenance of a genomic laboratory according to GLP standard guideline
Conducts and directs assays and procedures according to and in compliance with GLP, cGMP and standard ISO.
Assist with designs experimental plans, leads study execution, analyze experimental data, write technical reports, quantitative analyses, and quality report summaries.
Develop novel methods and tools for analysis in the framework of our in-house data analysis platform.
Integrate tools in pipelines and workflows and optimize their interoperability, efficiency, usability and portability.
Provide technical training and oversee staffs' work performance in the lab.
Implement safety protocol in the lab and proper clinical waste management.
Participate in all the activities involved to achieve GLP lab, ISO, and other quality assurance program certification.