Sepenuh Masa
Applications have closed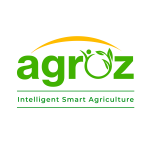 Agroz Group Sdn Bhd
Reporting to the Farm Manager, the Farm Assistant is responsible for the following:
Assist in the day-to-day operations of the indoor vertical farms from seeding, transplanting, growing, harvesting to packing of fresh produce.
Carry out the farming workflow process and basic plant protection measures to sustain, boost continuous produce in each harvest cycle.
Support the manager in the overall maintenance and cleanliness of the farms
Ensure strict hygiene of the farming environment according to Standard Operating Procedures (SOP) and relevant good governance process.
Support and provide necessary farming input / know-how to mitigate and identify risk, farming strategy, safety and environmental aspects to boost production volume.
Coordinate the related data collection and support in preparing relevant reports on harvest records and plant issues using based on the internal farming applications.
Any other tasks/duties assigned by the Farm Manager as and when required
Requirements:-
Diploma/Advanced Diploma or Bachelor's degree in Agricultural Science, Horticulture, Sustainable Agriculture, Master Gardening, Vegetable Gardening, Community Development or other related fields.
Knowledge of farming experience in a traditional or modern technology based farming (exposure in vertical farming or related industry are an added advantage).
Passion to excel and build a career in the modern farming industry
Possess a can-do attitude and willingness to learn
Attentive to details
Practical and hands-on
Self-starter and ability to work under minimum supervision
Responsible person
Take pride in work quality
Fresh graduates are encouraged to apply.
High school leavers- SPTM/SPM candidates will also be considered.