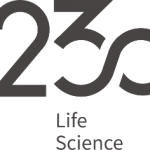 23 Century International Life Science Centre
Duties and Responsibilities
·         Source the quality and cost-effective raw material, packaging material, equipment, services and other materials.
·         Prepare price comparison list
·         Assist on seeking reliable suppliers and negotiate contracts, pricing and review product quality issue
·         To monitor delivery schedule and ensure all goods received meet specification
·         Evaluate supplier performance based on quality standards, delivery time & best prices and ensure all the criteria are met according to the organizational requirements and expectation
·         To conduct regular stock checks store to ensure sufficient supply is available for use and establish the minimum/maximum estimated stock levels.
·         Receive laboratory materials by checking and ensuring the date of expiry and other storing conditions.
·         To carry out other ad-hoc duties and functions assigned by superior from time to time and prepare periodical reports
Requirements and qualifications
·         At least a Bachelor's Degree in related field, preferably with science background.
·         Knowledge of inventory management, competencies in data entry, analysis, and management.
·         Fresh Graduates welcome to apply
·         Keen attention to detail and ability to effectively manage time.
·         Full time position